ERP(Enterprises Resource Planning)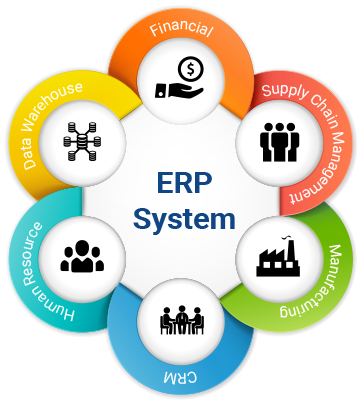 ERP system or Enterprise Resource Planning, is a business management system that integrates the entire activities of the business viz. operations planning and administration. Suitable for optimizing internal business processes, including manufacturing,the supply chain, financials, customer relationship management, human resources and warehouse management. An enterprise with no ERP needs to use many types of software that do not allow interaction and cannot be customized. It is for this reason they are not able to optimize the organizational business activities. Integration of data across the enterprise ensures greater visibility in all areas of your business to the strategic decision level.
Foresight Software Solutions specialises in ERP software and develops high quality solutions for medium-sized and blarge companies. We define ERP as an enterprise re-engineering solution, that uses the latest management methodologies and techniques to integrate IT processes across company divisions and departments in order to help organizations perform better, smarter and productively. At Inexoft, we consider the decision to implement an ERP solution must be based on the added value the ERP provides to the business. This is why it is important to make sure that your software will provide an efficient solution throughout the whole organization. We, as experienced professionals, offer industry-specific knowledge and top quality standards. Our project methodology sets us apart from the competition. Inexoft takes the time to involve your decision-makers in every phase, ensuring you end up with the product you want.
Modules Covered:

HR
Time Sheet
Payroll
Procurement
Stock
Trading
Logistics
Accommodation
FinancialAccounts
Management Consolidated Reports
Institute Automation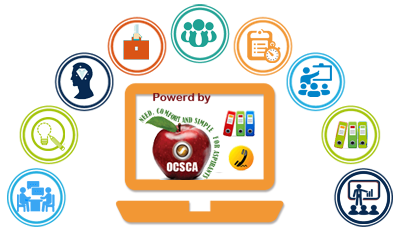 OCSCA is an advanced web based college management system offering high flexibility and an abundance of features to collaboratively create quality education system. Its main feature is to provide seamless networked campus and a paperless administration. OCSCA is the best solution for the centralized management of academic data and this application platform provides a right communication link between faculty, parents and students so that a good feedback system and a knowledge rich environment can be created to improve the education system. It also contains an exam management system that provides accessibility of result, statistics and customized report generation. The software entitled "OCSCA" is an application for systematically, logically and efficiently managing the functioning of sectors such as group of educational institutions, schools colleges, universities etc. OCSCA is a product, developed institutions to manage its working in a distributed environment with role based access control. This system works across the Internet as well as the organizations intranet and extranet.
OCSCA provides a framework with which all members of an institution can access, view and manage their account. The product is a software which provides a systematic approach to control, describe, store, retrieve and share information contained.
Modules Covered:

Admission Management(Online/Offline)
Fees Management
Academic Management
Exam Manangement
Library Management
Hostel Management
Store Management
Office Management
Accounts Management
Transport Management
CRM(Customer Relationship Management)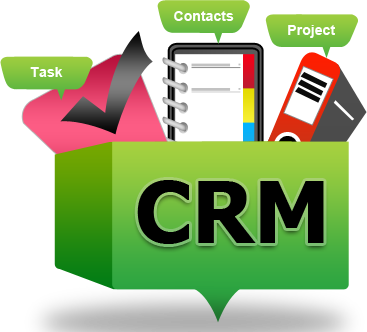 CRM (Customer Relationship management) is the model for managing interaction of the company customers, where technologies are used to organize, automate and synchronize the operations of the organization like sales, marketing and other technical support issues.
We provide high range of Customized CRMsoftware solutions for the organizations operation support. We enabling users to access and track customer interactions with our CRM systems that are relevant to your business process. We believe in working with you by adding more features that can gain great benefits to your organization from our CRM Software applications. Our CRM solutions are easy to use and can be easily customized for their business culture. Custom CRM applications can help your organization for an efficient customer relationship.
E-Commerce
Reach customers around the world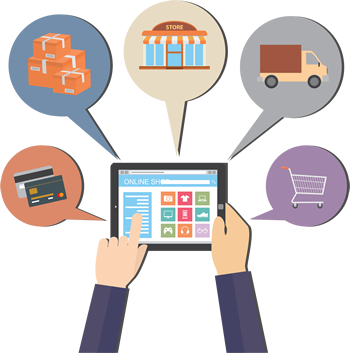 GreeneStep offers an integrated e-commerce solution that increases operational efficiency and delivers the perfect order. Take your brand to global markets on any device with multiple websites.
GreeneStep Ecommerce is completely integrated with the business management modules to run your business - ERP/financials, CRM, order management, and inventory and warehousing capabilities. Because of this direct integration you are able to adapt more quickly to changes in your business, serve your customers better and use your actual enterprise data to drive merchandising and promotions. This allows you to optimize profitability, reduce operational costs, build customer satisfaction and seize opportunities for growth without spending a fortune integrating your ecommerce with your Software.
Order Processing, Shipping and Fulfillment: Fully integrated back office operational solution allows all orders to be processed and sent to the appropriate warehouse location or drop-shipped based on business rules. The fulfillment process allows you to pick, pack and ship the orders with high efficiency.
Catalog Management: Greenestep Software offers features to ensure you are selling the right products at the right prices. Display branded products and provide various product specifications for customer to view easily.
B2B and B2C Channel: GreeneStep Software gives B2B businesses robust capabilities. The system supports payment methods often required for B2B transactions, such as invoice billing, credit limits and multiple shipment addresses, batch-processing and includes features such as quantity-based pricing and drop-ship orders.
Promotions and Pricing Rules: Visible Promotions acquire new customers easily and increase conversion and average order value. Greenestep Software offers industry-leading ability to target promotions based on any shopper segment or product specifications. All promotions can be controlled by business rules, ensuring quick display.
Stable, Fast and Flexible: Your storefront is the face of your company and your brand. Benefit from a very stable and reliable GreeneStep Ecommerce system that is quick to deploy and configure.
Multi-Channel Integration: Customers increasingly expect a consistent, relevant experience across any channel they choose, from mobile devices to call centers to your website. With CRM as an integral part of the Ecommerce platform, GreeneStep gives you a single view of customer orders, issues, contacts and payment information.
Key Benifits:

Easy site navigation for customers
Visual catalogs and multi image facility
Multipe promotions and pricing
Access on any device
Search Engine Optimization
Efficient order management
Easy and secure payments
Site management
Dynamic customer service
Shipping and international trading